All-inclusive vacations have taken a reputational hit over the years. What was once considered unique and bucket-list worthy became a commodity. But that's changed. A new class of all-inclusive resort properties is redefining luxury vacations and attracting a growing segment of travel consumers. 
The all-inclusive experience 
"To me, an all-inclusive means that my clients get to leave their wallets in the hotel safe, enjoy their vacation and not have to worry about the bill that's going to follow them home," explains Danielle Gaerte, travel advisor and owner of Oasis Awaits Travel Co. 
But travelers value all-inclusive resorts for more than just a single bill. Other reasons to give clients the all-in option include proximity (having everything nearby), predictability (knowing what to expect), flexibility (trying new foods, drinks and experiences without having to pay for something you don't like) and familiarity (knowing exactly where to go).   
All-inclusive vacations are also a gateway to foreign travel. "They teach people how to travel and expose themselves to places they've never traveled to before. It's easy, feels safe, everything is there for you, and you don't have to make a lot of decisions," says Christen Perry, travel advisor and founder of Classic Travel Connection.
All-inclusives have evolved over the years. The original concept was for resorts to put everything — from arrival to departure — on one bill. But "everything" mainly included a food buffet, bottomless beverages (including alcohol), hotel rooms, a swimming pool and a beach. 
Extras, such as spa and hair salon services, golf, excursions, laundry service or babysitting, were, and likely still are, excluded from most all-inclusive resort packages. However, they can still be included in the vacation and final invoice. 
For example, Gaerte explains, "If the client wants a sunset catamaran tour with a group, I can contact a tour operator for a pre-packaged, affordable option. I can also arrange a private tour to a secluded beach with a gourmet lunch and snorkeling directly with a tour company."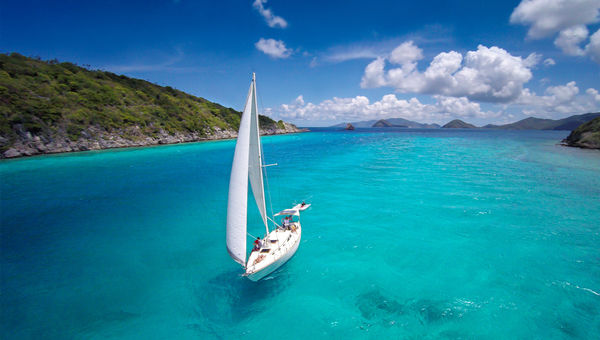 A step up to luxury
All-inclusive resorts have expanded into the luxury sector. But 'luxury' means different things to travelers and resorts. Some vacationers equate luxury with quantity (more to eat, drink and see), and some resorts refer to the lobby concierge as butler service. 
"The word luxury is thrown around too much without the proper context. How a first-time traveler defines luxury can vastly differ from that of an experienced traveler," says Gaerte. "Luxury clients love the idea of an all-inclusive, but they're not willing to compromise on unique amenities, good food or top-notch service."
Luxury all-inclusives offer more than upgraded amenities. Depending on the property, which can range from a multi-building resort to a private boutique hotel, meals are diverse, high quality and prepared by world-renowned chefs; wine lists are extensive and liquor is top shelf. Luxury accommodations are uniquely appointed, spacious — suites and villas instead of rooms — and spotless.  
Guests at luxury all-inclusives can choose from experiences both on-property and off, including culinary classes, spa and wellness treatments, dance classes, language lessons, cultural immersion and activities like golf, pickleball and tennis. And it's all wrapped in privacy, tranquility (most luxury all-inclusives are adults-only), security and an exquisite setting.
And while most resorts tout service as a distinguishing feature, luxury all-inclusives double down on that attribute. Many extend concierge, maid or butler service. Some offer club levels, exclusive access and private entrances; most provide private transportation, including airport transfers in luxury vehicles.
Secrets Impression Moxché, in Playa del Carmen, Mexico, is an all-inclusive luxury resort. The property features 198 suites of at least 947 square feet, each with butler service, 24-hour concierge, maid service three times daily, and minibar restocking twice daily. It offers 374-square-foot private pools for swim-out suites and, steps away, a spectacular rooftop gazebo, rooftop lounge and restaurant with an infinity pool and beach club for Impression guests only. The resort also offers a seven-course menu designed by Master Chef at Teodoro, three Impression-only restaurants and four bars, with eight more à la carte restaurant options, buffet, grill, 24-hour coffee shop and café at sister property Secrets® Moxché Playa del Carmen.
Luxury all-inclusives are different from other all-inclusive experiences and even other types of vacations because, travel advisors say, luxury travelers are unique. "They're well-traveled; therefore, they have higher expectations," says Kim Goldstein, travel advisor and president of Journeys Travel, Inc. Plus, luxury travelers are particular about where they want to travel. "They don't just say, 'I want to go somewhere warm and beachy.' They tell me, 'I've been to these places, and these [other] places are on my list.'"
Thus, when discussing travel opportunities with clients, it's essential to ask the right questions to ensure a luxury all-inclusive is the right fit. Goldstein first asks customers whether they plan to "frequently leave the property to explore the local area" or prefer to be pampered poolside. "The answer to that question helps me decide what to recommend," she says.
A luxury all-inclusive is often optimal even if travelers have the hankering to wander. The resorts are almost always located in spectacular settings. And venturing out one day but doing nothing the next makes for a fantastic best-of-both-worlds vacation experience that luxury travelers appreciate. 
Luxury all-inclusives can also be the perfect match for multigenerational vacations, "where the grandparents take the kids and grandkids on vacation. The grandparents want more of the luxury experience, but the grandkids want to swim in the pool," Classic Travel Connection's Perry says.
The future of luxury all-inclusives
The luxury all-inclusive resort category is poised for expansion for several reasons. Post-pandemic, guests are looking for more—culture, food, convenience and service—and are willing to pay extra. "The luxury market is exploding, and the amount people spend on a vacation has tripled in the last year," Perry explains. 
Luxury all-inclusive properties, long concentrated in Mexico and the Caribbean, are opening worldwide. "Five resorts slated for Bulgaria's Black Sea coast and the 2024 opening of the Dreams Madeira Resort Spa & Marina in Portugal make Europe ripe for expansion."  
Major luxury hotel chains, including Hyatt, Intercontinental, Marriott and Accor, have increased their investments in luxury all-inclusives. With its $2.7 billion acquisition of Apple Leisure Group in 2021, Hyatt became "the world's largest operator of luxury all-inclusives, now spread across nine brands with more than 120 resorts across 40 beachfront destinations and 11 countries.   
With no end to the expansion in sight—even Club Med, the originator of the all-inclusive concept—is going luxury with its Exclusive Collection of five-star resorts. What's old is new again, and travel consumers are all in.
Related Posts