The top travel essentials to buy before going on holiday
Are you ready to jet off on holiday? Great, but from luggage items to clothing to toiletries and electronics, there's a ton of decisions to make before you can start your trip. Here are our top holiday packing list essentials to pack for staycations, vacations, and holidays!
Large suitcases in which to stuff more gifts & travel essentials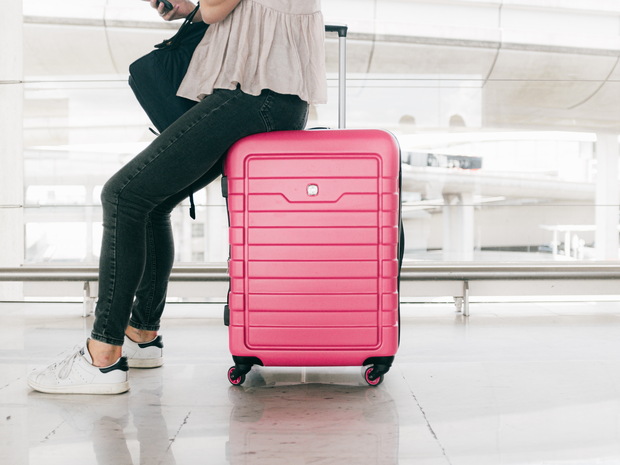 Having to sit on your suitcase to zip it shut has to be one of the most typical "stressful" travel cliches. However, this problem is easily remedied — just take a larger suitcase, to begin with! Contrary to what you might assume, bigger isn't necessarily that much heavier when it comes to suitcases. If you pack sensibly, even larger sized suitcases can be manageable during transportation.
Hard-shell large suitcases using modern materials are more lightweight than ever. Don't fill them to capacity on the outbound journey as the additional volume will serve you well on your way back, especially when you've gone a little crazy on souvenirs and local delicacies! You won't risk a broken suitcase zip from stuffing in all the extra goodies for home-bound family and friends.
More space to bring back souvenirs, delicacies and gifts
No need call on reinforcements just to get your suitcase shut
Less risk of a torn zip through over-stuffing
Hard-shell suitcases can be made of ultra-lightweight materials
Shop our editor-recommended large suitcases here
Passport covers protect your number one travel packing list essential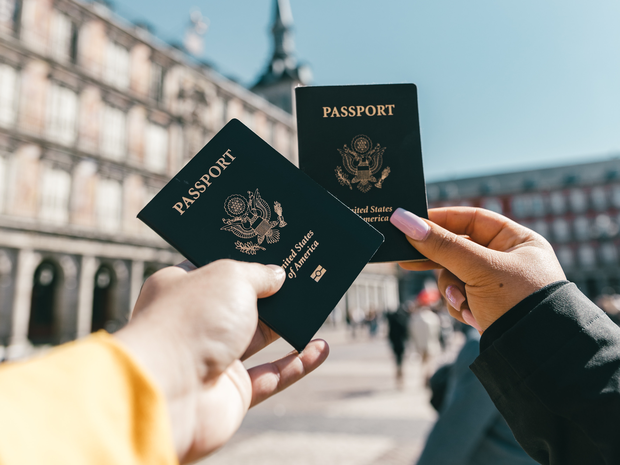 If you're heading off internationally, the number one thing on your holiday packing list is a passport. It's also the single worst thing to lose or damage. You need it to check in, to pass through immigration and to access services overseas where UK IDs don't hold much sway. That's why taking extra precautions to protect your passport is a very smart idea. Yet few of us do it — or even know where to start.
A passport cover is an easy, affordable way to ensure your passport stays safe and protected—so you don't have to jump through myriad hoops to renew it just to get home! Not only do covers minimise the chance of damage from spills, but they also prevent general wear and tear. Plus, they come in so many fantastic designs, patterns, and options, from budget to designer. You can even get passport covers with additional features, like RFID-blocking or space for multiple documents.
Minimises general passport wear and tear
Protects passports from spills and bending
Available in a wide range of designs
Easier to identify in case of theft or misplacement
Bright colours offer higher visibility during last-minute searches!
Browse the best passport covers for travel
Toiletry bags for skincare and beauty essentials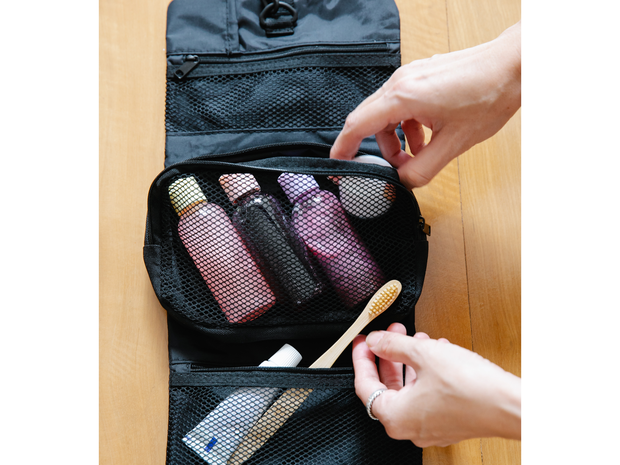 When at home, it's easy not to worry about your toiletries. Not only does each full-size product have its own spot, but there's generally enough to last you until you buy more. This isn't the case when it comes to holidays! Besides packing enough hair and beauty basics to last you but not overburden you, there's more to worry about.
The main concerns include those dreaded product spills in your hold luggage and the tiny limits on liquids for carry-on luggage. Toiletry bags can help eliminate some of your worries regarding toiletries on your holiday packing list. You can use a small toiletry bag to keep all of your acceptable cabin bag toiletries in one place, just remember to put them in a clear, sealable plastic bag for ease of security-checking and extra spill-proofing. Then, use a larger, sturdier toiletry bag to organise and minimise spill damage from your full-size products in your checked-in bags.
Reduces damage from product spills
Keeps your toiletries in one place
Makes cabin baggage security checks easier
Keeps your baggage tidy while travelling
Makes it easier to access your toiletries
Shop our top toiletry bag recommendations here
Kids' suitcases to make them feel included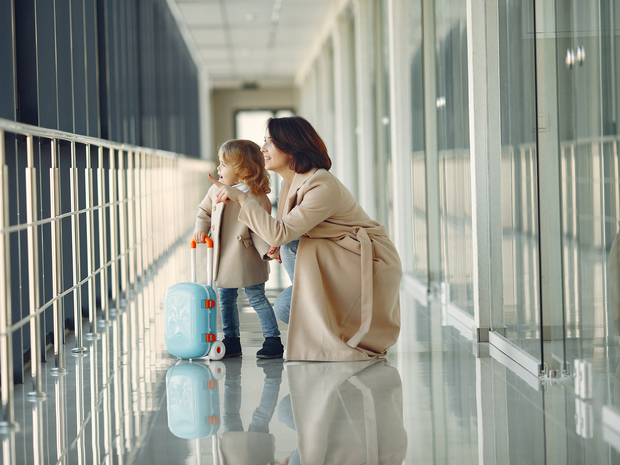 When packing for family holidays, parents often overlook the notion of dedicated suitcases for the kids. In reality, kids' suitcases are a win-win situation for both parents or guardians and children. It can help kids feel included and teach them how to take a degree of responsibility by packing their own bags.
Various kids' bag designs are available, including hard-shell, lightweight, and fabric suitcases for cabin and hold luggage. Many feature wheels or even ride-on accessories like built-in scooters that certainly take the leg-work out of navigating large airports. Some designs are so cute that you might even want to grab one for yourself!
Teaches kids to pack their own suitcase
Makes kids feel more grown-up and responsible
Encourages kids to take on some of the luggage-toting workload
Can be used for extra, non-kid holiday items
Ride-on suitcases may reduce kids' fatigue
Find the perfect suitcase for your child here
SPF sunscreen to protect your skin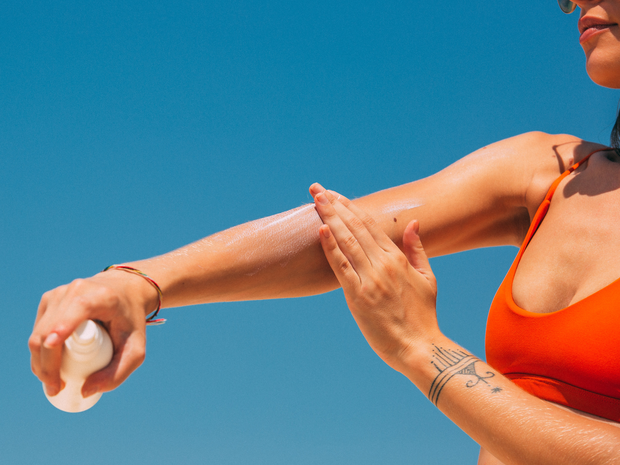 Here in the UK, the sun is often in short supply, so you can't blame us for over-indulging when we get the chance! However, for many of us, a pale complexion and strong sunshine simply don't mix. Painful and unsightly sunburn can ruin a holiday — not to mention putting you at higher risk of developing skin cancer.
So, clearly, it's a good idea to cover up, not only with hats, sunnies and light clothing, but sunscreen, as well. Depending on skin type, it's best to add an SPF 15 or up lotion to your holiday packing list. However, you can find sunscreens in various formulations, including gels, oils, chemical, mineral, lip, face, and body options.
Reduces your chance of painful, unsightly holiday sunburn
Protects skin from UVA and UVB rays that cause skin cancer
Available in various lightweight formulations
Sunblocks for the face, lips, and body are available
It may cost less at your local pharmacy than when on holiday
Shop sunscreens and get expert advice on SPF here
Travel pillows to help you get more shut-eye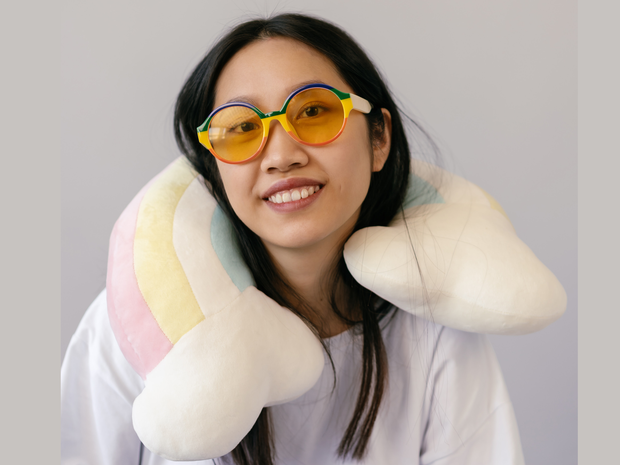 First or business class is the dream, but the reality for the majority of holiday-makers is a rather tight economy seat. Consequently, it's no surprise to find that many seasoned travellers find one of the most useful travel accessories is a travel pillow. A pillow will make sleeping upright way more comfortable — or, at the very least, bearable!
You may find that the extra support lessens the chance of waking up from a bit of turbulence, meaning you get more sleep. A travel pillow doesn't need to be bulky either, you can buy inflatable versions that can easily be deflated and slipped into a backpack pocket or a handbag.
Increases the likelihood and quality of sleep
Lightweight, compact inflatable travel pillows are easily packed
Improves the overall experience of flying economy class
May be the difference between a sleeping or wide awake child
Can be used for all types of travel, not just flying
Shop our roundup of the best travel neck pillows here
Luggage sets to reduce your holiday packing list expenses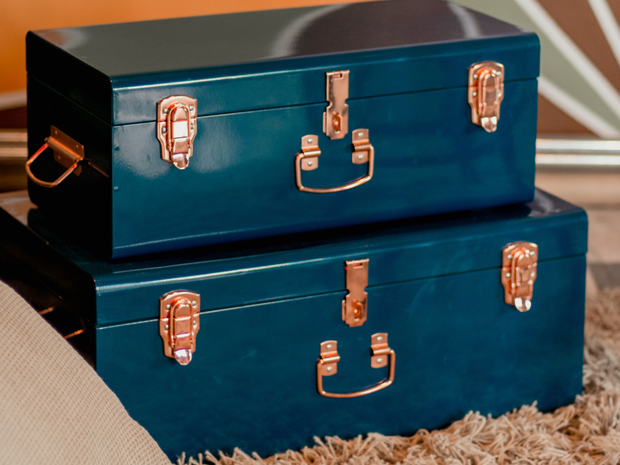 Holidays come in all shapes and sizes. From local and familiar to far-flung and exotic, travelling by boat, air, rail, for a few days, a week, a month or longer. That's why adding a versatile luggage set to your holiday travel set-up list is an excellent idea — for both regular travellers and holiday-makers. These sets usually comprise two to three suitcases ranging from cabin-size to extra-large.
Even if you only use one or two of the cases on a regular basis, these sets can still help you save. Sets offer greater value than buying separately and you'll avoid the extra expense of a whole new purchase for a trip that suddenly requires extra capacity. Economies of scale also kick in if you have a growing family, meaning you're already covered when you suddenly discover just how much stuff you need to bring with you for a baby or toddler.
Sorts out checked and cabin luggage in one go
Suitcases can be divided between family members
Cuts down on lifetime luggage costs
An excellent investment for growing families
Adapts to unforeseen luggage capacity needs
See our list of top money-saving luggage sets for travel here
Beach-ready fashions for summer holiday packing lists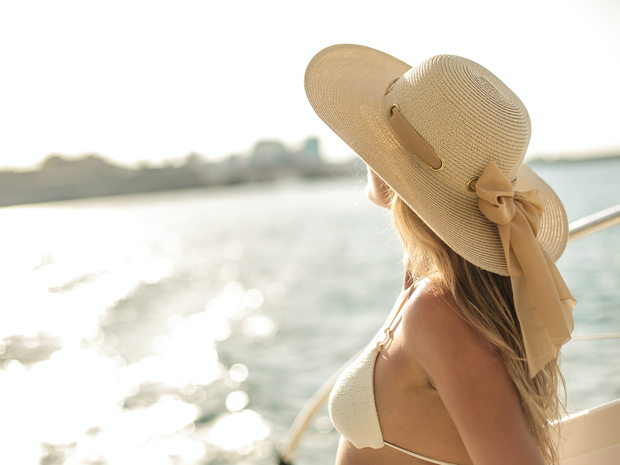 You've got your sunscreen sorted, but what about your look? Bikinis, swimming trunks, shades, sunhats, sarongs and sandals may not have been refreshed since your last foreign holiday. However, they're travel essentials for those holiday beach days, lounging by the hotel pool or taking a walk around town! Sure, you might have some hanging around from your last foreign trip, but they may not fit as well or be as stylish or comfortable post-pandemic.
Make sure to try them on again before you pack them. If they don't make you feel great, it may be time to indulge in a little pre-holiday shopping! Luckily, there's a wide variety of summer fashions from which to pick. Purchasing these before you go on holiday may save you a little cash, too.
Swimsuits, sunglasses, hats, and sarongs are a summer holiday must-have
Buy summer fashions cheaper before you go on holiday
Ideal for wearing at the hotel or resort pool straight after landing
There are a wide variety of summer fashions available
You may need a new swimsuit if your old one doesn't fit post-pandemic
Upgrade your holiday wardrobe with our editor-selected fashion picks
Backpacks to carry extra travel essentials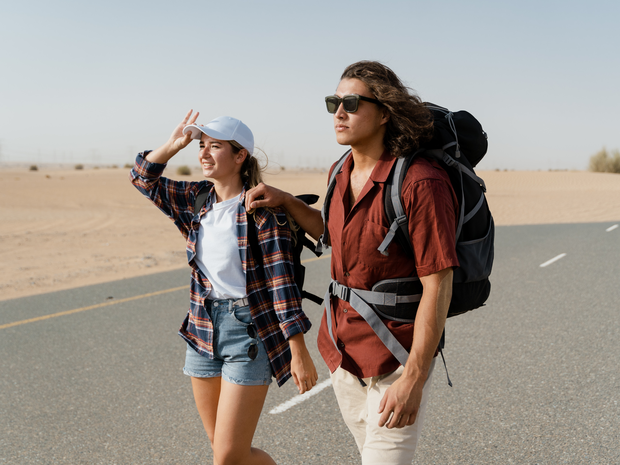 If you do a lot of walking or exploring on holiday, using a handbag or man's messenger-style bag to carry your essentials isn't ideal. A double shoulder strap backpack of some sort is a holiday must in these circumstances, carrying not all manner of comestibles, clothes and kit but providing space for those random, spontaneous holiday purchases that you may or may not regret later.
When flying, you can also use a backpack as your carry-on cabin luggage instead of a suitcase. It'll be easier to stow away at your feet and get access to your snacks, devices, toiletries, and other travel essentials without bothering anyone.
Ideal to use as carry-on cabin luggage
It can generally be stowed away under an aeroplane seat
The comfiest option for walking and exploring
Stores plenty of travel essentials a handbag or manbag won't
Kids can carry a small backpack with their own things, too
Shop backpacks for men and for women here.
Other top-tier holiday packing list essentials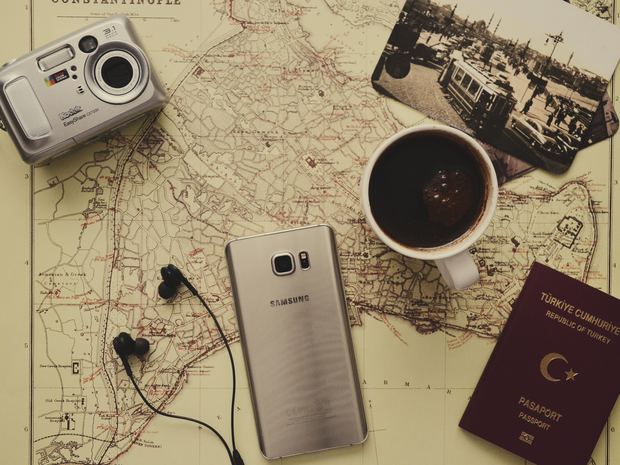 Unexpected mishaps, incidents and accidents can, and frequently do, befall us while on holiday. You may get clothing dirty and wet, suffer an accidental graze or cut, or end up bamboozled by power outlets that are incompatible with your devices. Luckily, there are plenty of travel gadgets and gizmos to solve all of your problems before they even become an issue.
Travel adapters, for example, can cover all the bases when it comes to international power outlets, while travel first aid kits and clothing dry bags are also both very sensible additions to your packing list. Be sure to shop for them, as well as any other travel essentials — such as towels, reusable water bottles, mini travel bottles, umbrellas, or compact gadget, make-up, and jewellery cases — before you head out. These items can:
Help to remedy or mitigate unexpected travel mishaps
Deal with minor injuries before you reach medical facilities
Keep your wet and dry items separate if necessary
Provide reassurance when faced with the unfamiliar
Ensure your device can always be charged
Shop our list of 26 must-have travel essentials here.
Related Posts