Travelex Customers in the UK and Australia Can Now Search for Flights, Stays and Rental Cars Through the Relaunched Travelex Money App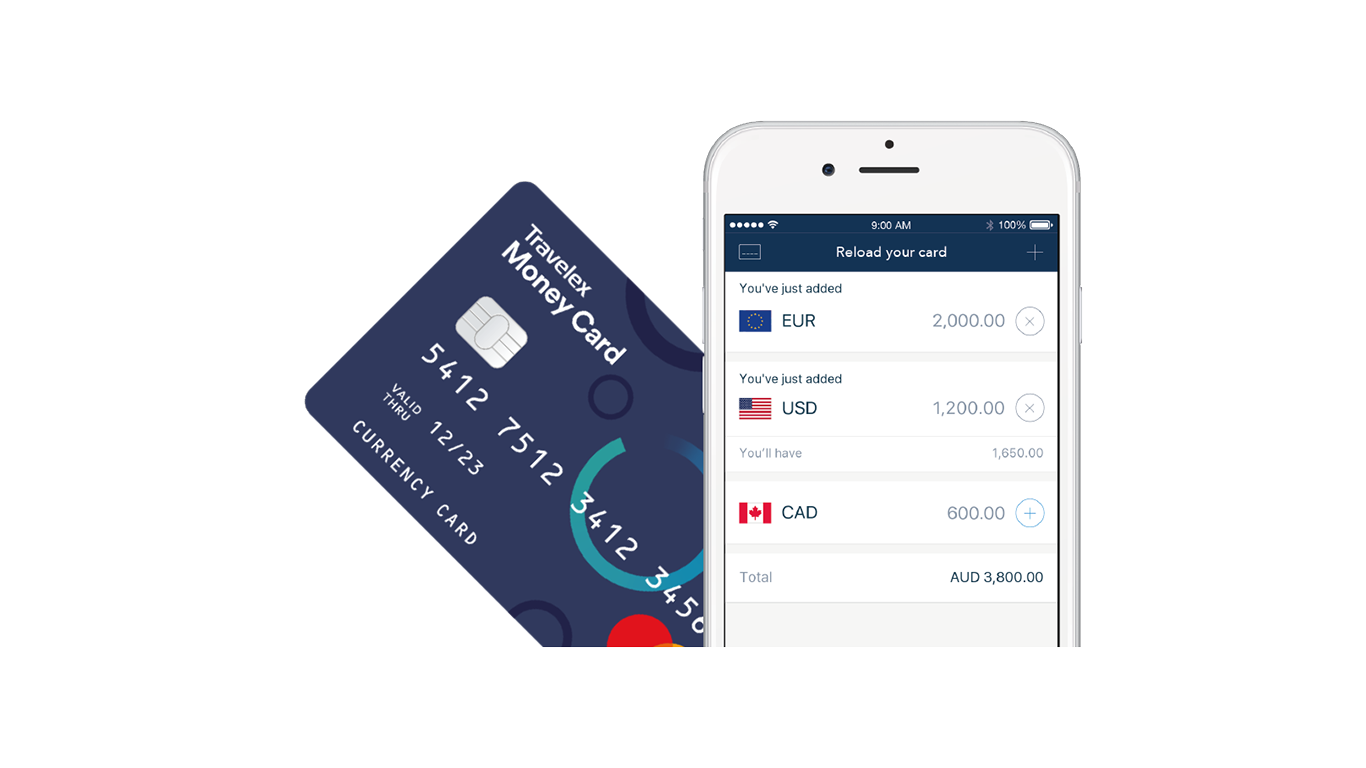 Travelex, a market-leading foreign exchange brand, has partnered with KAYAK, the world's leading travel search engine, to make travel planning easier. Through the partnership, Travelex customers can now search for flights, stays and rental cars within the refreshed Travelex Money app, enabling them to plan their trip and manage their funds for it, all in one place.
In addition to having a new look and feel, the app has been overhauled to offer customers far greater control and convenience than before. Through the relaunched app, customers are now able to:
Order a Travelex Money Card prepaid card and have it delivered to their home or for collection from a Travelex store, as well as from a Travelex partner store in Australia

Order foreign currency cash for delivery to their home or for collection from a Travelex store (in the UK) or to collect it from a Travelex or Travelex partner store (in Australia)

View Travelex Money Card transactions and purchases they have made from each of their currency wallets

Quickly view their remaining currency balance on their Travelex Money Card

Load and reload their Travelex Money Card with 15 currencies in the UK (previously only 10), or 10 currencies in Australia

Freeze and unfreeze their Travelex Money Card when they are not travelling, or for peace of mind when not using the card (live on Android, Apple iOS coming very soon)

View their pin and Travelex Money Card details if they have forgotten it, or left their card at home and need to use their details online (live on Android, Apple iOS coming very soon)

Search for flights, stays and rental car hire powered by Kayak
Customers are also now able to receive news and offers through push notifications, while Travelex Money Card cardholders will be able to access more than a million premium Wi-Fi hotspots via Boingo Wi-Fi from Mastercard. Customers will still have the ability to search for Travelex stores and find customer support details through the app.
Travelex Money Card cardholders can make daily ATM cash withdrawals up to £500 GBP (on a UK-issued card) or $3000 AUD (on an Australian-issued card) in a 24-hour period from any ATM displaying the Mastercard logo globally and will not be charged any cash withdrawal fees by Travelex (although the ATM provider may charge them fees for the withdrawal).
Travelex have also set the minimum Travelex Money Card load amount to £50 GBP currency equivalent and scrapped home delivery charges (on UK-issued cards) and $100 AUD currency equivalent, and do not charge for card collections from stores (on Australian-issued cards). This is designed to reduce the barriers for customers that want to purchase a Travel Money Card and incrementally load it with currency in preparation for their travels.
The relaunch of the Travelex Money app marks the latest milestone in the company's accelerating digital transformation, with the company continuing to invest in and grow its suite of digital products, including multi-currency prepaid contactless cards, touch-and-go channels, ATM click-and-collect, crypto-enabled payments and digital remittance offerings.
Dan Gilby, Strategy & Products Director, Travelex said:
"As we relaunch our Travelex Money app, we're delighted to have partnered with KAYAK – who have been consistently recognised as one of the leading travel tool providers for both leisure and business travellers alike.

"We know that our customers are increasingly seeking a more streamlined, digital-first travel experience, and by integrating KAYAK's services into our relaunched Travelex Money app, we can now offer them greater convenience and choice when planning their trip than ever before.

"We continue to place an ever-growing emphasis on partner collaboration, modernising our operations and digitally transforming. Our partnership with KAYAK therefore represents an exciting new step for Travelex."
Charlie Parker, Senior Manager of Business Development, KAYAK said:
"We know Travelex customers are gearing up for their next trip, so we wanted to get in front of their audience before that trip is actually booked. By partnering with Travelex, we can offer a more seamless travel planning experience from start to finish, all in one app"
Related Posts